Insurance Loss
Fire, Water, Flood, Storm
If you've suffered an insurance related disaster in your home or business just contact Master Repair Company for immediate service. We will work as your agent to qualify all needed repairs to ensure needed claim coverage to completely restore your property.
We can answer any questions you have related to the insurance claim process.
Master Repair Company will install high quality professional repairs for values provided by your insurance provider on your claim. We strive to take the stress out of unexpected disaster recovery.
Rehab
Construction Specialists
We are a full-service construction and property renovation contractor. We specialize in virtually every major construction discipline associated with commercial, residential, and multi-family building improvements and renovations. Master Repair Company is built on a solid foundation of decades of experience, professionalism, integrity, and trust in the construction industry. We provide economical value-added service, friendly and knowledgeable staff, high quality installations, and professional project management to our customers.
We offer comprehensive line item cost estimates of needed repairs and renovations needed for cost affective renovation of your asset purchases.

Master Repair Company will provide you full-service high-quality installation, photo and video documentation of your contracted renovation and timely completion.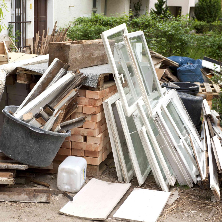 We are a service oriented business providing residential and business clients solutions for all of their drywall, plaster, texture, paint, carpentry, and floor finish repair and renovation needs. Yes, we can match any texture! We install all exterior finishes to repair, renovate, or remodel your home or business including roofing, gutters, siding, windows, doors, decks, porches, and so much more.